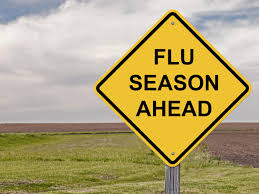 Influenza (flu) is a highly contagious viral infection that spreads easily from person to person through coughing, sneezing and close contact.
Unlike a cold, symptoms such as fever, sore throat and muscle aches develop suddenly with flu and last about a week. In some cases, severe illness and complications such as pneumonia and bronchitis can develop, which can result in hospitalisation and even death. The flu can also make some existing medical conditions worse.
The flu virus can be especially dangerous for elderly people, pregnant women, Aboriginal and Torres Strait Islander people and very young children, as well as for people with underlying medical conditions.
The 2017 flu shot will be available from the 19th of April at the Whitfords Medical Group.
The flu vaccine is recommended for everyone from six months of age, but is available free under the National Immunisation Program for people who face a high risk from influenza and its complications. These are: