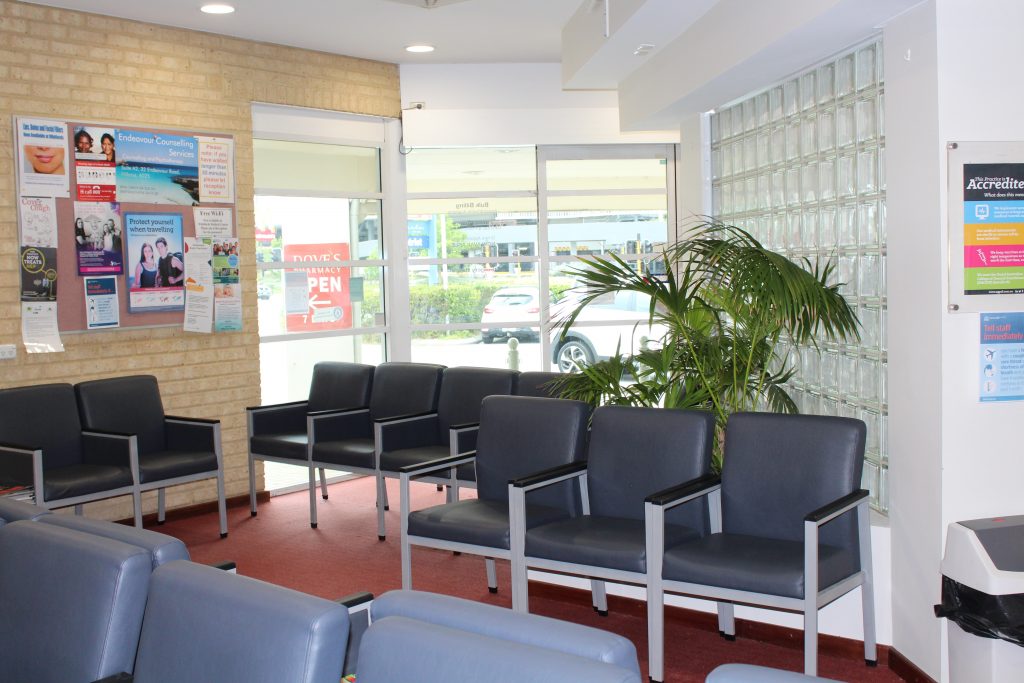 Appointments
We have an appointment system. If you require longer than the scheduled appointment please let the receptionist know when booking.
Urgent Cases
No appointment is necessary. If possible please ring to notify the practice. Patients will be seen by a Doctor on arrival as soon as possible.
Medicals – Privately charged
These do require extra time so, please make sure the receptionist is aware that you require a medical.
BILLING POLICY
Bulk billing Monday to Friday, Saturday and Public Holidays are privately billed, accounts can be transmitted to medicare for a 24 hour rebate.
Contacting Doctors
Should you wish to speak to a Doctor, please be aware that he / she is likely to be consulting. A message can be left and one of our staff members will get back to you with a reply.
Home Visits
Home visits are available for regular patients who are unable to attend the surgery because of their medical condition. Please phone our receptionist and she will organise the visit for you. This call may be carried out by our deputising medical service WADEMS (see phone number after hours) 9321 9133
Results
Please let the staff know if you are seeing the Doctor for results they will make sure the Doctor has them available.
Patient Feedback
Whitford Avenue Medical Group Practice Manager and staff will assist you with any difficulties you may encounter please let us know how we can help. Complete a comments form for your feedback.
Pathology
Clinipath Laboratories provide an on-site pathology collection service:
Mon – Fri 7.30am – 5.00pm
Saturday 8.00am – 12.30pm
Please note – the doctors medical consultation regarding the results may be privately charged with an amount above the medicare rebate or direct billed depending on the normal guidelines of the individual doctor
Cost of Services from specialists, investigations, X-rays and other tests for which you may be referred:
These may have a gap payment above the medicare rebate level
Please check prior to making your appointment so that you are not met with a cost of which you were not aware
This will vary for particular services and some may direct bill pensioners or health card holders
All medicals are charged privately
Confidentiality Policy
The provision of quality health care requires a doctor-patient relationship of trust and confidentiality. Consistent with our commitment to quality care this practice has developed a policy to protect patient privacy in compliance with privacy legislation. For further information on our privacy policy please see reception for a copy
This practice has training Family Doctors within the Family Medicine program and medical students as part of the ongoing development of general practice education. You will be notified prior to the consultation on making an appointment that a medical student may be present. If you do not wish this let the receptionist know when making the appointment or prior to seeing the doctor. You will be reminded of this by the doctor you are seeing and can advise of a choice not to have the other doctor or medical student present.
Reminder System
Our practice is committed to preventive care. We may issue you with a reminder notice from time to time offering you preventive health services appropriate to your care. If you do not wish to be part of this system please let us know at reception.
Your Rights
If you have a problem we would like to hear about it. Please feel free to talk to your doctor or receptionist.
You may prefer to write to us or use our suggestion box. We take your concerns, suggestions and
complaints seriously. However, if you wish to take the matter further and feel that you need to discuss the matter outside of the surgery there are several options available including The Medical Registration Board, AMA or Health Care Complaints Commission.
Please find following contact details for the formal complaint body:
The Office of Health Review
GPO Box B61
Perth, WA 6001
Tel: 08 9426 0100
Regional Freecall number: 1800 813 583
PLEASE CANCEL YOUR APPOINTMENT IF YOU DO NOT WISH TO RECEIVE AN ACCOUNT FOR MISSED APPOINTMENT